FLORIDA GOVERNOR
BY ERBIL GUNASTI
#1 @
The Sun, one of world's leading newspapers, published my article on anti WOKE Ron DeStantis, Governor of Florida.  He is recently releected for a second term in 2022.
DeSantis has presidential aspirations. However, as the article headlines it, anti WOKE Ron DeSantis picked an agenda that would make him a leader on both sides of the Atlantic.
Here below a simple from the published article. To read the full length original version click here which is also my first ever article in this London newspaper.
Anti WOKE Ron DeSantis 
 What British politicians can learn from Ron DeSantis and his war on PC lunacy in schools. That was the headline in The Sun.
HE has been described as "DeFuture", Trump 2.0 and the de facto leader of America's Republican Party.
But whatever you call him, Ron DeSantis was undoubtedly one of the great success stories of this week's US midterm elections.
The Florida governor was re-elected, bucking the trend to notch up a 20 per cent margin over his Democrat rival.
While some other Republicans struggled to achieve the predicted landslide, he delivered a convincing victory and strengthened his position as a potential presidential candidate.
So how was DeSantis able to turn the swing state of Florida into deep red Republican territory?
The answer, I believe, lies in his victory speech. He denounced woke ideology and told his ­cheering supporters: "Florida is where woke goes to die."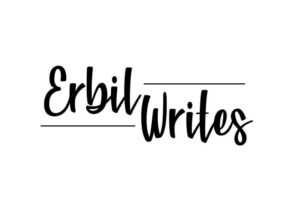 Click here to read Erbil Writes posts on the US Foreign Policy Objectives and Turkiye!